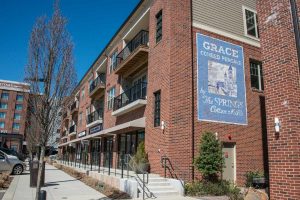 Commercial insurance is a complicated product that many business owners don't have time to delve into since they are focused on running the day to day operations of their business. That is completely understandable and one of the big reasons a reputable insurance agent is so important when it comes to shopping for, choosing, and using insurance for your business.  We understand that price is always important but our first focus is on proper coverage to keep your business protected.
If you have questions about insurance for your business, or are unsure that your business is sufficiently covered by your current policy don't hesitate to contact us. We are determined to provide value and earn your business from your very first contact.
Do You Have An Insurance Agent You Trust?
Most business owners understand that they need insurance, but they don't know exactly what they need to properly protect their business.
Does your business have the necessary amount of liability insurance coverage

?

Does your fleet vehicle coverage sufficiently protect your business in case of an accident?

How does workers' compensation really work.

These and many more are questions that we get asked on a weekly basis by clients who rely on us to provide transparent information, honest opinions, and reliable insurance solutions for their business. The team at Independent Insurance Associates has the experience, knowledge, and expertise to provide such service.
We offer the following commercial insurance coverages:
Commercial Property

Employment Practices Liability

General Liability

D&O Liability
Inland Marine

Automobile/Truck

Workers Compensation

Umbrella and Excess
Professional Liability

Crime Loss & Prevention

Workplace Safety
Get A No Hassle Quote Here
As independent agents we work for you.
Shop & Compare
Our agents simplify the process and deliver multiple provider, policy, and cost options.